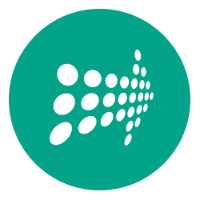 Alceon makes strategic investment in DirectMoney to support growth and innovation initiatives
DirectMoney today announced that Alceon, an alternative investment manager with more than $1 billion of assets under management, will take a strategic stake in the Company to fund growth and innovation initiatives.
The investment will be structured through an initial placement of $600,000 at $0.042 per share (being 14,285,715 new shares), a 56% premium to the price at close of trading on 9 February 2018 and equivalent to a 3.1% shareholding. Alceon will also be granted an equal number of call options enabling them to increase their investment in the company by approximately $1.14 million at $0.08 per share, a 196% premium to the price at close of trading on 9 February 2018. (Please contact DirectMoney re terms and conditions of the options).
Today's placement will fall within the Company's LR 7.1 issue capacity.
Anthony Nantes, Chief Executive Officer, DirectMoney said "The investment will be used to fund a range of innovation initiatives to grow the Company's personal loan business. This is also consistent with the Company recently announcing a proposed name change to Wisr Limited (ASX: WZR), awaiting approval at the upcoming EGM".
"As a strategic investor with deep knowledge of the sector, this investment both validates and endorses the Company's achievements to date along with our strategic vision, which sees us fast becoming the wiser choice in personal loans for all Australians. As we enter a period of strong growth, having support and guidance from a strategic investor like Alceon will be invaluable for the Company", Mr Nantes said.
Daniel Chersky, Executive Director, Alceon said "Alceon is pleased to be partnering with DirectMoney. We believe they have the team and technology platform to be a major participant in Australia's large and fast-evolving consumer finance sector and look forward to using Alceon's experience in credit and fintech investing to add value to the company as it embarks on its next phase of growth".