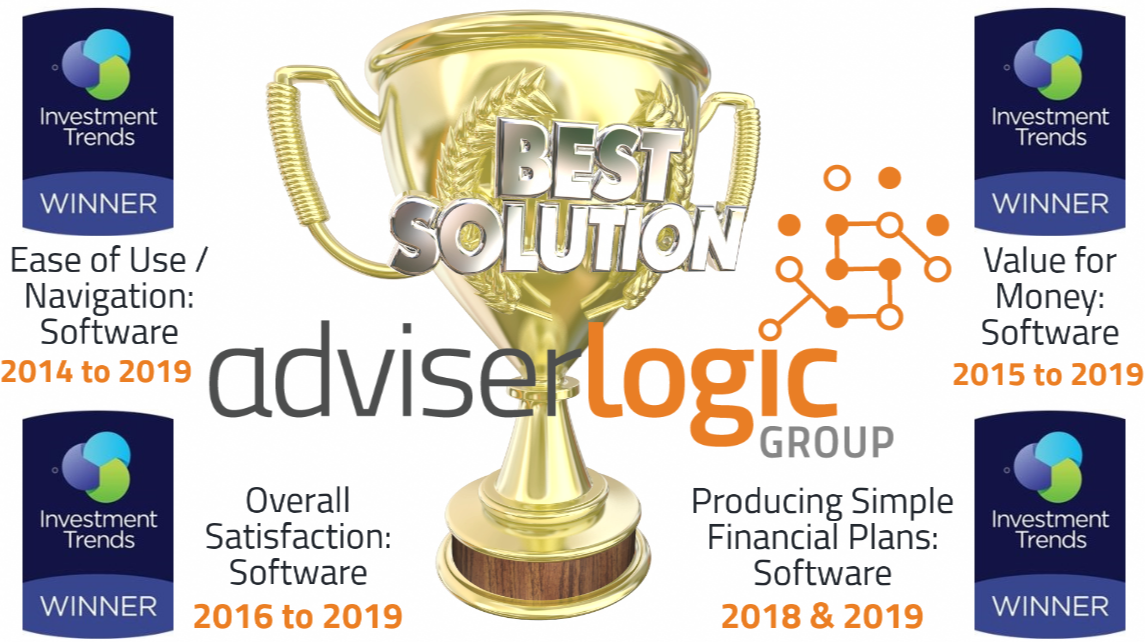 AdviserLogic once again is the No. 1 software choice
Financial planning software innovator, AdviserLogic Group, announces that its flagship product AdviserLogic has been awarded the Overall Satisfaction Software Award for the fourth year in a row by Investment Trends.
AdviserLogic CEO Daniel Gara says "empowering financial advisers with best of breed software that is easy to use, which they value and gain great efficiency from is rewarding in it's own right, but being recognised by the Investment Trends awards year on year is also very special for us".
AdviserLogic was also awarded first place for "Ease of Use" for the sixth year in a row providing amazing financial planning software designed just for financial planners.
But let's not overlook AdviserLogic's fifth year running award winning "Value for Money" and also the newly established 2018 award, "Producing Simple Financial Plans" which AdviserLogic has taken out for the second year in a row!
Gara continues "The world of software has changed and AdviserLogic continues to be positioned as the easiest to use financial planning software in Australia. We've invested in integration. We've invested in adviser efficiency. We're committed to financial planning and will very soon announce the release of our digital advice solution, alfrad"