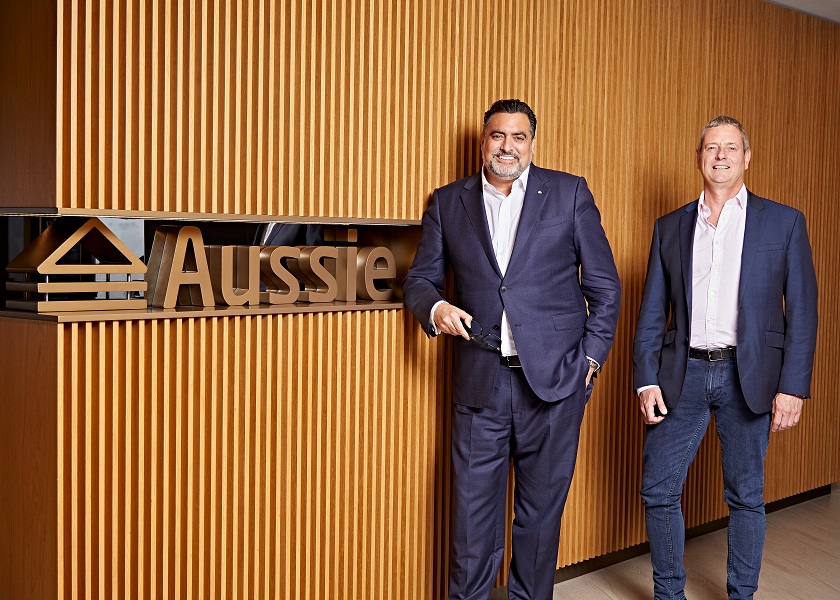 Adelaide fintech Tic:Toc powers Aussie's move into online digital lending
Aussie announces the launch of its first online direct-to-consumer digital lending product in partnership with Australian fintech, Tic:Toc. Borrowers will now have even more options to shop for a home loan in a way that suits them. They can seek guidance from an Aussie Broker, who can access a range of home loan products from over 20 lenders in the market, including Aussie-branded home loans, or they can choose to self-serve with Aussie Online.
Aussie CEO James Symond said, "Aussie is continuing to adapt to the ever-changing mortgage market. While the majority of consumers will continue to use a broker, there is a growing cohort of consumers who want to be self-directed in finding their own home loan online."
Mr Symond added, "Our digital lending product has been designed in partnership with Tic:Toc to offer a simple and convenient way to get finance approved. Borrowers can save a significant amount of time as they can apply online, even on their mobile device and get fast approval. For those customers who find along the way they need the guidance of a broker, Aussie can offer that – giving customers the best of both worlds."
Founder and CEO of Tic:Toc Anthony Baum, said, "We are thrilled to be partnering with Aussie, whose customer-first approach aligns with our own – helping more Australians take control of their home loan journey.
Mr Baum added, "Tic:Toc's world-first technology creates significant efficiencies in the home loan process, with the ability to fully automate a home loan experience from the start of an online application to contract generation. This kind of time saving can translate to days of a credit assessor's time, and weeks for a customer waiting on their approval.
"We're very excited Aussie are embracing our technology to deliver faster, digital experiences for their customers."
Commenting on the launch, Bendigo and Adelaide Bank said, "This agreement further builds on our longstanding relationship with Aussie. Bendigo and Adelaide Bank is pleased to continue to support Aussie to help more Australians achieve their dream of home ownership through a range of options suited to each individual customer."
Research shows that the self-directed home loan market is worth nearly $80 billion annually, 16 per cent of today's home loan consumers research online and then go direct to a lender, whilst a further 6 per cent research online and then stay online throughout the process. The research also shows that a majority of these customers who start an online application fail to complete their home loan process online as they require more assistance. Often in these cases borrowers' circumstances require more detailed assessment and guidance.
Mr Symond said, "What makes us unique is we are able to provide a smooth transition for those consumers who investigate or start their application online, only to realise they need the level of support a broker can offer."
"If a customer decides they would prefer to talk to a broker, or if they don't fit the criteria of an Aussie Edge loan, the customer's application data can be seamlessly transferred to one of our brokers to pick up their application where they left off and help them get a home loan via another product."
"For almost 30 years we've continued to innovate and adapt to the mortgage market, giving consumers what they need when they need it. The launch of Aussie Online is just one part of our growth strategy to support a robust broking industry that puts consumers first."
Aussie says its partnership with Tic:Toc comes at a critical juncture, as digital innovator growth has been amplified in tech savvy segments due to the COVID environment.
Mr Symond concluded, "In the current environment both Aussie and Tic:Toc have seen increased levels of activity, demonstrating that COVID has not stopped Australia's obsession with the property market. With the launch of Aussie Online we're appealing to the buying behaviours of a more diverse range of borrowers, no matter how they want to shop for a home loan."