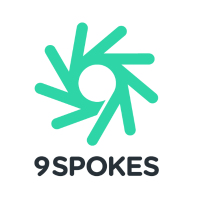 9 Spokes signs new contract with Royal Bank of Canada affiliate
9 Spokes, the business insights dashboard for small businesses, is pleased to announce it has expanded its relationship with Royal Bank of Canada (RBC) with the signing of a contract to provide a white-label version of the 9 Spokes platform for Ownr, a product launched by the RBC affiliate, RBC Ventures Inc.
This second contract with RBC, one of the world's largest banks, follows the successful go-live of 9 Spokes' white-label platform under the RBC name of MyBusiness Dashboard.
Ownr provides new businesses with simple, affordable sole proprietorship business registration and incorporation services. Additional features will be added to Ownr in the coming months, including a business insights dashboard delivered by 9 Spokes.
Chris Simmons, SVP Americas & APAC of 9 Spokes said: "We are incredibly excited to build on what is already an outstanding partnership between 9 Spokes and RBC. As organisations, we are very well aligned with our innovative drive to help small business customers. The idea of working with business owners from day one has great appeal, and together with RBC, we look forward to helping businesses grow and prosper by providing owners with unique and real insights into their businesses."