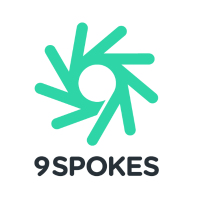 9 Spokes signs contract with Bank of New Zealand
ASX-listed 9 Spokes, the leading Marketplace and Insights company to small businesses, announces it has signed a pivotal contract with the Bank of New Zealand, to provide a white-label version of the 9 Spokes platform.
The contract signed with BNZ follows a thorough process that will see the 9 Spokes platform integrated into the BNZ's business banking customer journey. BNZ is the first Australasian bank to partner with 9 Spokes and follows contracts with UK business bank leader Barclays and Canada's largest bank, Royal Bank of Canada. BNZ is a fully-owned subsidiary of National Australia Bank.
BNZ is a recognised leader in business banking with more than 130,000 small and medium business customers. BNZ has a reputation for innovation and fostering close relationships with businesses. This reputation is demonstrated by winning the Best Small Business Bank by Canstar for six years in a row and also being voted the top performing bank in SAP's 2016 New Zealand Digital Experience Report.
Shelley Ruha, Director BNZ Partners said: "Partnering with 9 Spokes is a natural evolution for BNZ as we seek to build compelling propositions for our business customers.
"The 9 Spokes dashboard enables customers to connect relevant apps and gain meaningful insights that help them run their businesses more effectively; be it accounting, inventory management, payroll and apps like LinkedIn or Google Analytics. BNZ will also be fully integrating its bank data, enabling businesses to gain deeper insights into cash flow management.
"The service will be launched later this year and will be available to all BNZ's 130,000 SME customers."
Mark Estall, Co-Founder and CEO of 9 Spokes said: "The signing of BNZ is extremely important to us, being a company that was born and bred in NZ. We deliberately set out to be a global company from day one, that is, instead of partnering with local banks, we targeted global banks, such as Barclays and RBC. We are extremely delighted to now enter the Australasian retail bank market with such a well-recognised and respected partner in BNZ. We look forward to partnering with BNZ to further improve the banking experience for their customers."
Annualised Recurring Revenue of $6-7m achieved
The signing of BNZ is another step towards 9 Spokes building a global platform with clients in all continents. Following the signing of the BNZ contract, the Company is pleased to advise it has now met the range of annualised recurring revenue guidance of $6-7m by March 31, 2018.