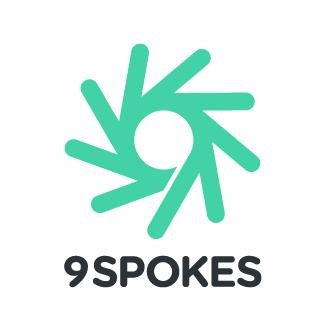 9 Spokes and Microsoft enter co-sell partnership for global joint sales
ASX-listed 9 Spokes, a leading Marketplace and Insights company to small businesses, announces that it has entered into and launched a co-sell partner arrangement with Microsoft's One Commercial Partner programme.
As part of the One Commercial Partner program, Microsoft incentivise their sales teams to co-sell the 9 Spokes platform into key global banking communities. The model is specifically designed to help approved partners like 9 Spokes enter new markets, and scale quickly, by tapping into the deep customer relationships and technical expertise of Microsoft's enterprise sales teams around the world.
Microsoft New Zealand Country Manager, Barrie Sheers, explained the benefit: "We're helping our partners get to the same space as we are, and where our customers are. We want to help our partners build intellectual property that creates demand in the market, either by bridging a technology gap or serving a customer need. We have a strong go-to-market team which provides advice to our channel partners and demonstrates how they can embrace digital and scale up their marketing efforts. We are a platform company and we bring value to our partners and customers through the ability to build IP on top. Therefore, we co-sell with our partners to provide our channel with scale as part of the Microsoft sales engine, spanning enterprise, mid-market and small business. When a partner solution has been built, tested, proven and credentialed, we can take this offering to markets across the world by tapping directly into our global customer base."
The programme will also see 9 Spokes listed on the Microsoft AppSource Marketplace, providing a thriving channel to grow its own platform base of small business users. Microsoft AppSource is an online cloud marketplace offering tailored line-of-business solutions.
"Through Microsoft AppSource, customers around the world can easily find tailored line-of­ business partner solutions that work with the products they already use," said Kirsten Edmondson Wolfe, Senior Director, AppSource Product Marketing, Microsoft. "We're pleased to welcome 9 Spokes to the growing AppSource ecosystem."
Adrian Grant, CEO of 9 Spokes, said: "Microsoft has identified some of the challenges that new and innovative technology companies like 9 Spokes experience when accessing new markets. We're incredibly excited about the opportunity to work with Microsoft directly in our global go-to­ market strategy. The depth of their relationships with global banking clients will prove key to bringing the benefits of the 9 Spokes platform to more banks around the world, many of whom are looking for innovative solutions to drive proactive engagement with their own small business clients."
"The joint-selling partnership with Microsoft also completes our strategy to align with Microsoft, following our movement to the Microsoft Azure infrastructure in late 2018. Our new Microsoft Azure infrastructure provides us with capability and flexibility to deploy the 9 Spokes platform to new banking customers faster. It also enables us to leverage the extensive range of services in the Azure platform, like Al and machine learning, to build greater depth in our product offering for banks and small businesses".
"One of the attractions of Microsoft is the fact that we have established credentials with key banking clients in Europe, Asia-Pacific, and Australia & New Zealand that prove our business model. We're moving quickly with Microsoft to capitalise on our partnership, and the first deals under this arrangement are already in the system and being worked on jointly".