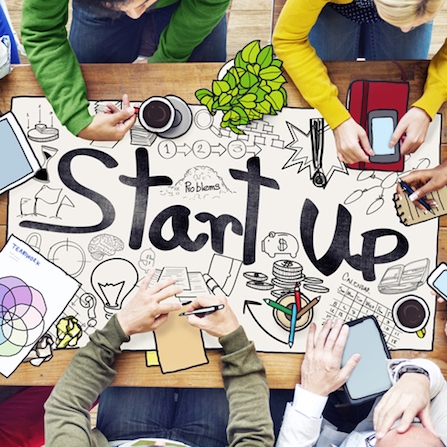 86 400 turns on Energy Switch to help Aussies save on their electricity bills
Australia's first smartbank, 86 400, has today launched its free Energy Switch service to customers, helping them easily find a better electricity deal and switch in just a few taps.
Against a backdrop of rising energy costs – a 50 percent increase in the last decade, with about 800,000 Australians stuck on the most expensive deals [1] – Energy Switch will put an average $420* back into the pockets of 86 400 customers.
While energy comparison services are already available online, most receive financial incentives for recommending specific products and require users to manually enter bill information. 86 400 is the first Australian bank to offer a free and completely independent service like this, focused on providing customers with a better electricity deal and nothing else.
And as you'd expect from a smartbank, the whole process takes just a few minutes of your time – with no manual data entry required.
Financial commentator and early Energy Switch adopter, Canna Campbell, believes the service will be a real game-changer for Australian consumers.
Campbell said, "For most consumers, sourcing a better electricity deal can be very confusing and time-consuming. It's refreshing to see a bank that is in sync with the way consumers think, work and engage with technology. 86 400 has innovated what Australian consumers have been missing, a bank that offers a simple way to make meaningful savings on regular expenses."
"The whole process from searching to switching is done and dusted in just a few taps, creating a new industry benchmark that puts consumers first. Through three easy steps, Energy Switch does the heavy lifting for consumers who are looking to avoid bill shock and bag extra hip pocket savings. I look forward to seeing what other types of savings 86 400's innovative app can discover for more Australians."
How the service works
Customers will be prompted to use the Energy Switch service once they update and open the 86 400 app. There are no forms to fill in, just the following straightforward process:
Send: Email your latest electricity bill PDF and 86 400 will get you a tailored quote within minutes
Select: 86 400 will present you with up five competitive electricity plans, plus an estimate of how much money they would save you
Switch: Simply pick the best provider to initiate the switching process
Robert Bell, 86 400 CEO, said, "When we announced this service, many people asked: where's the catch? People were understandably suspicious – why would a bank want to help me make the most of my money? But from day one, that's exactly what we've done. We've designed and built a bank that helps Australians take control of their money, and this service is just one of the ways we're doing it. With Energy Switch, our customers can make an average saving of $420 in just a few minutes.
"To put this in perspective, to make the equivalent $420 from interest from the average Big Four savings account (at 1.39%), you'd need to park approximately $30,000 in cash for a year. With smart services like Energy Switch, you can make that back without locking up your life savings."
"Energy Switch is the latest in a slew of smart products and features that we're releasing in the next few weeks and months.
To find out more about 86 400's Energy Switch service, visit www.86400.com.au/energy-switch/
---
[1] Source: ABC
*According to the NSW Energy Switch Service (built by Accurassi) $420 is the average saving amount